Grivel Mountain Runner 5L is an ideal partner for single to multi day races. It is breathable, lightweight and race-oriented. With its 5-litre capacity and various pockets, this running vest has exactly what you need for training, mountain runs and upcoming trail running events. The vest comes equipped with a main compartment for a hydration bladder as well as additional storage space for a lightweight waterproof jacket, gloves, nutrition and two water bottle pockets in the front. For a good fit, the Mountain Runner has a sternum strap, loops and draw cords. The quick-drying mesh fabric adds the finishing touch to this excellent trail running vest. The Mountain Runner Light is perfect for long-distance runners and recreational athletes alike.
Grivel mountain runner light 5l is a lightweight backpack-vest designed for running and manufactured by the italian brand Grivel which we recently introduced to you in "Outdoor news 2017". We´ve been testing the Grivel  backpack for more than a month and exposed it to the various conditions in the mountains of the central part of Slovakia.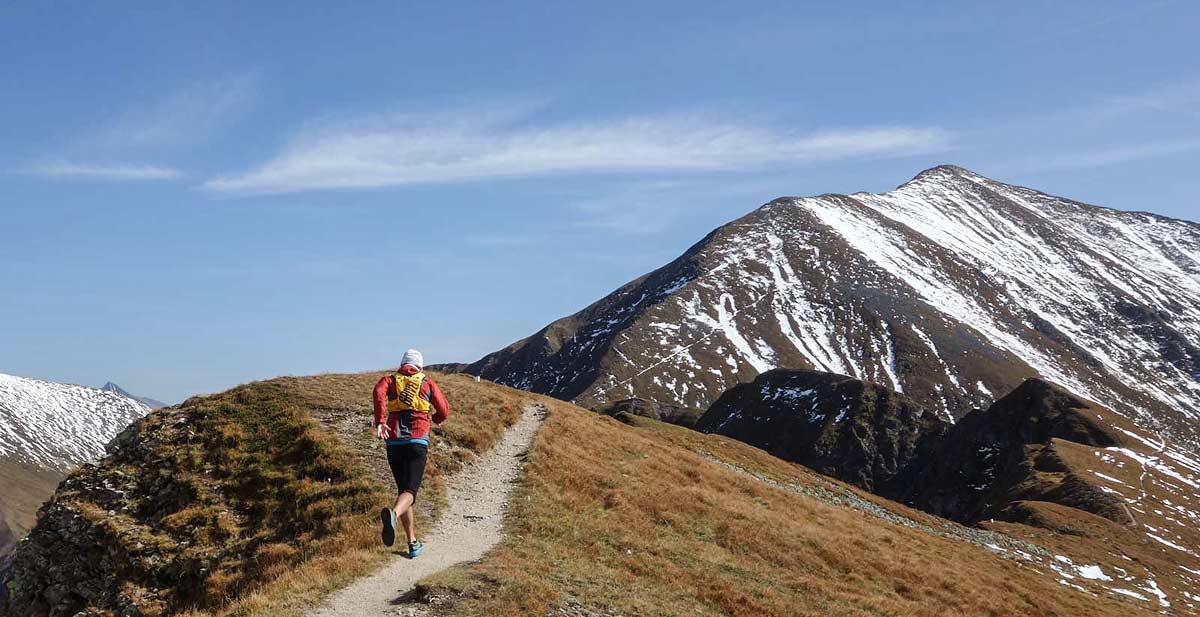 Grivel Mountain runner light 5L and it´s features
Size: One size – fits all through multiple regulation options
Volume: 5L
Weight: 275g. / 9.7 oz
Fabric: Air Mesh
Back: Padded air mesh
Poles holder: 2 frontal
Color: black/yellow
Price: 70 EURO
organizing pockets in the main compartment, hydration bladder pocket, 2x zipper pockets – on waist strap, 2x inner velcro pockets – on waist strap, 2x small velcro pockets – on waist strap, 2x bottle pockets – on shoulder straps, 2x small pockets – on shoulder straps, bungee elastic cord
TESTING Grivel Mountain Runner Light 5L
TOMAS:
I was testing the Grivel Mountain Runner 5L  for two weeks in the late summer last year. I was mostly moving around Velka Fatra and Mala Fatra – mountain ranges situated in the central part of Slovakia. Although, my knee has been recovering for a while now I  tested the backpack on speed hikes rather than trail running.
The most important features I consider essential for choosing  the right lightweight running backpack are – good fitting back system, enough space for everything I need to carry with and also sufficient agility.
During the testing period I´ve done several hikes each around 15-25 km long for which I packed the following list of items: camera (compact), cell phone, snacks, some extra layers, trekking poles, first aid kit and personals (wallet,keys,etc.) And I can tell that everything fitted easily in without much difficulties.  Instead of bottles I used hydration bladder which I placed in the main compartment together with additional layers of thermals and the first aid kit. I used the bottle holders for camera and 500 ml smoothie. Cell phone, snacks (10 energy bars) and personals perfectly fitted to the side pockets placed on my waist. Windstopper jacket and poles went right on the front part of the backpack fastened with the bungee elastic cord.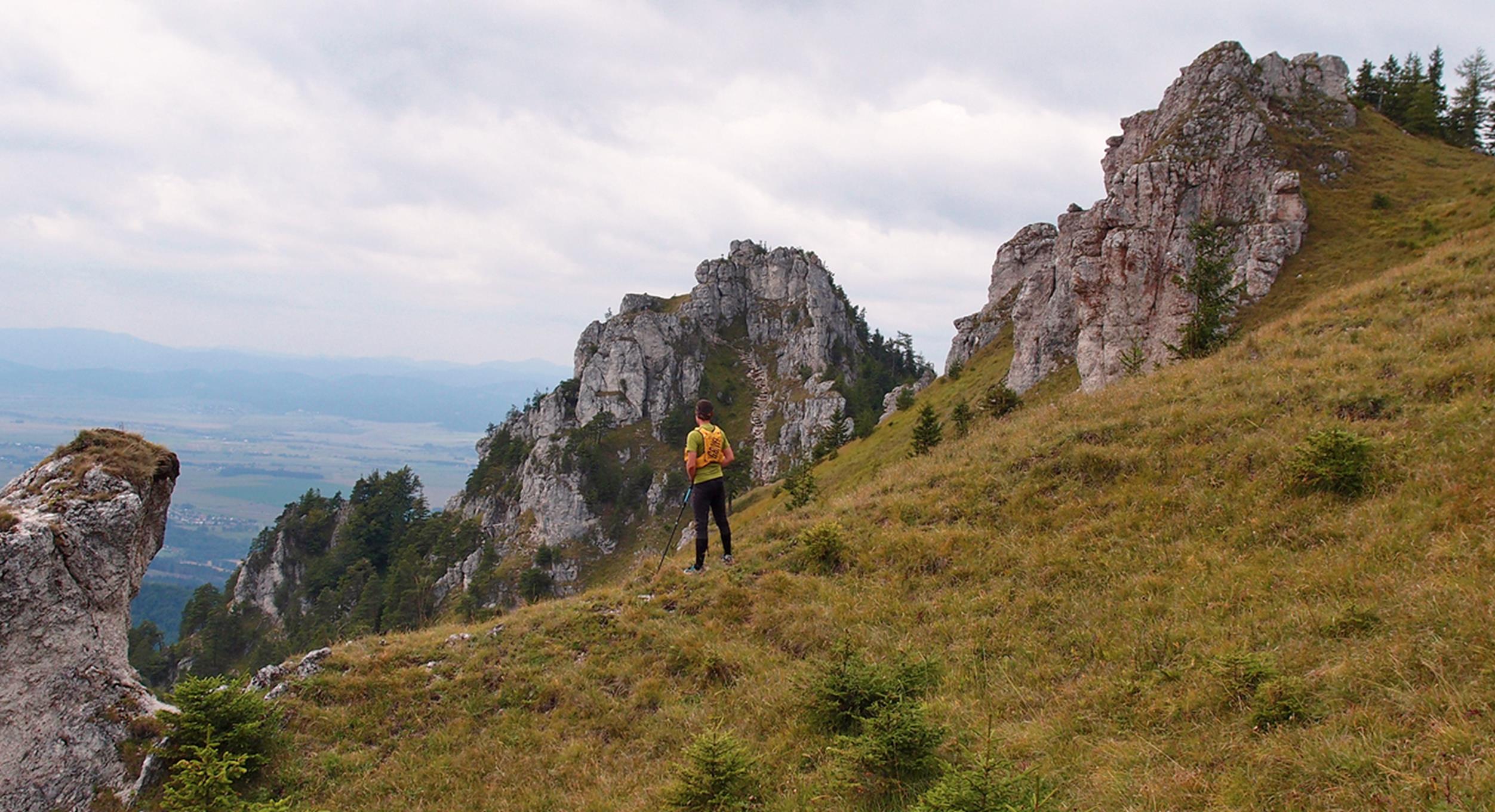 PROS:
It´s a LIGHTWEIGHT backpack indeed! Once I put it on, I didn´t even feel it was already there! Basically, it felt like carrying another layer of skin. Chest/waist strap, loops and draw cords were quick and easy to manipulate with. Back system fitted very well and felt comfortable and the Air Mesh fabric seems to be more breathable than I expected as I didn´t sweat too much. The last advantage of Grivel MountainRunner backpack which I´d like to mention are the pockets which are placed very efficiently around it. Even though I wasn´t very enthuastic about the low volume at first, I found out that 5 litres is just enough to take everything neccessary I need for my mountain adventures. It also made me realize that with higher volume packs I tend to bring loads of unneccessary bits and bobs which I didn´t use eventually at all.
CONS:
I found it a little difficult to close the zippers once I filled the backpack up to the maximum. It is neccessary then to use a bit more of the strenght while trying to squeeze everything in and also while closing the side pockets when the backpack is already on. I would also appreciate larger pole holders which are probably designed for the running poles only. As I used regular trekking poles I couldn´t fit them properly in but with a little bit of creativity I just attached them with the elastic cord altogether with my windstopper jacket.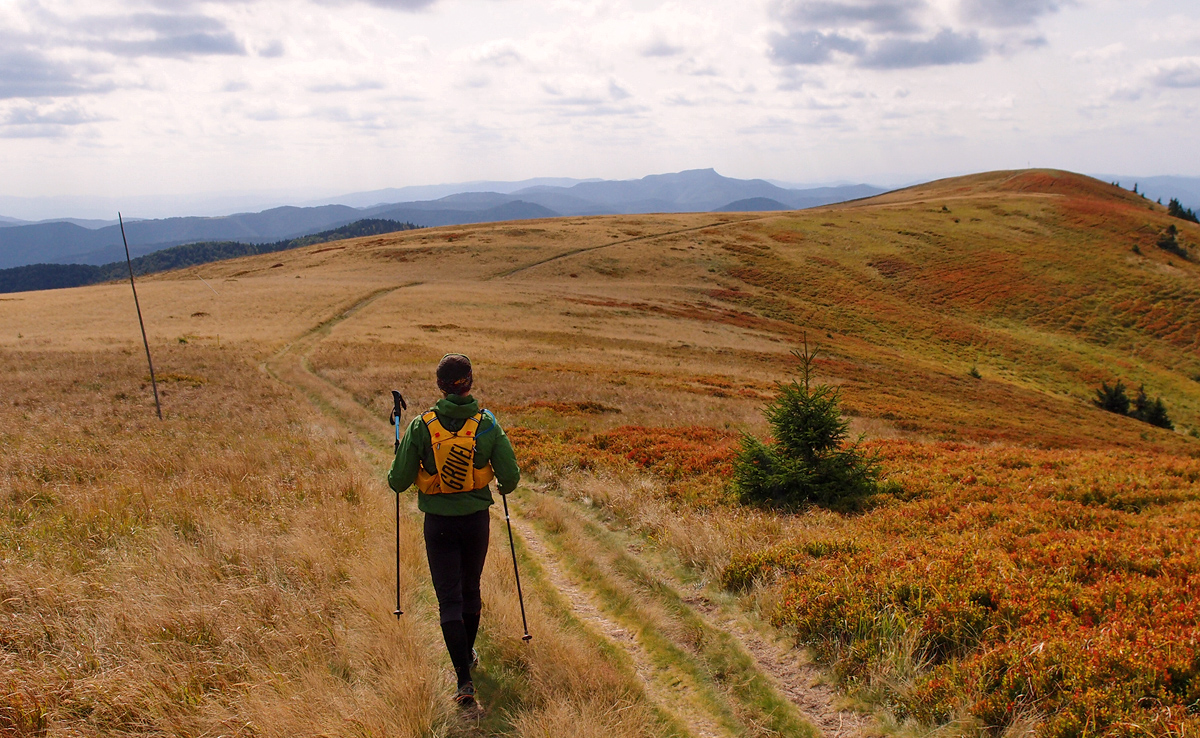 ZUZKA about Grivel Mountain Runner Light 5L
Grivel Mountain Runner backpack/vest is featherlight and spacious enough to pack everything I need for my trailrunning adventures. Its size and fit suits female runners as well and it´s easily adjustable for any type of body shape using the flexible shoulder, chest and waist straps. It perfectly held on me no matter if  I was speeding up or while steep down runs and jumps. Besides the regaluar neccessities of every trailrunner regardless gender, I even fitted a windstopper skirt in , which is an additional item compared to the gentlemen´s gear.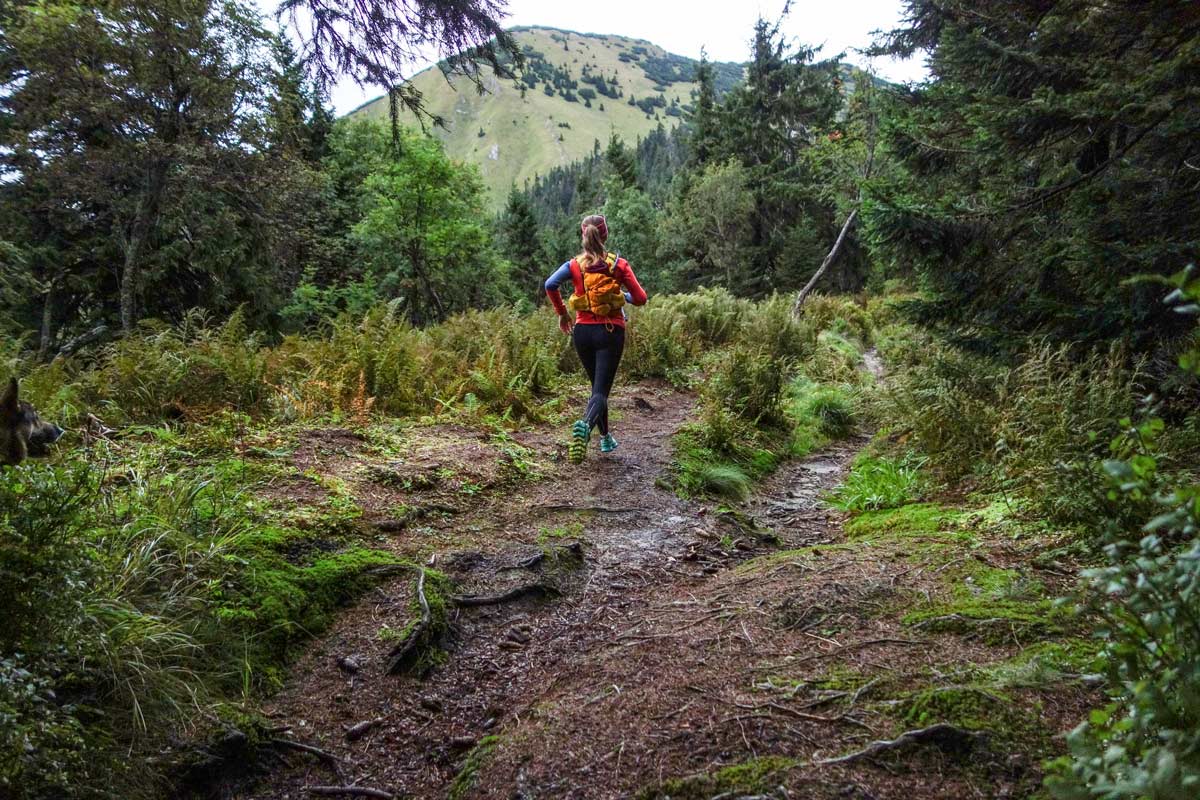 PROS:
Plenty of pockets which are efficiently placed all over the vest and keep everything you carry in a great order which is an amazing feature for runners who like to have everything perfectly organized and do not have any extra time for searching the gear when on race for example. I also liked its color and brightness which keeps you visible in every kind of wetaher!
CONS:
The only disadvantage I found is that the backpack is not waterproof.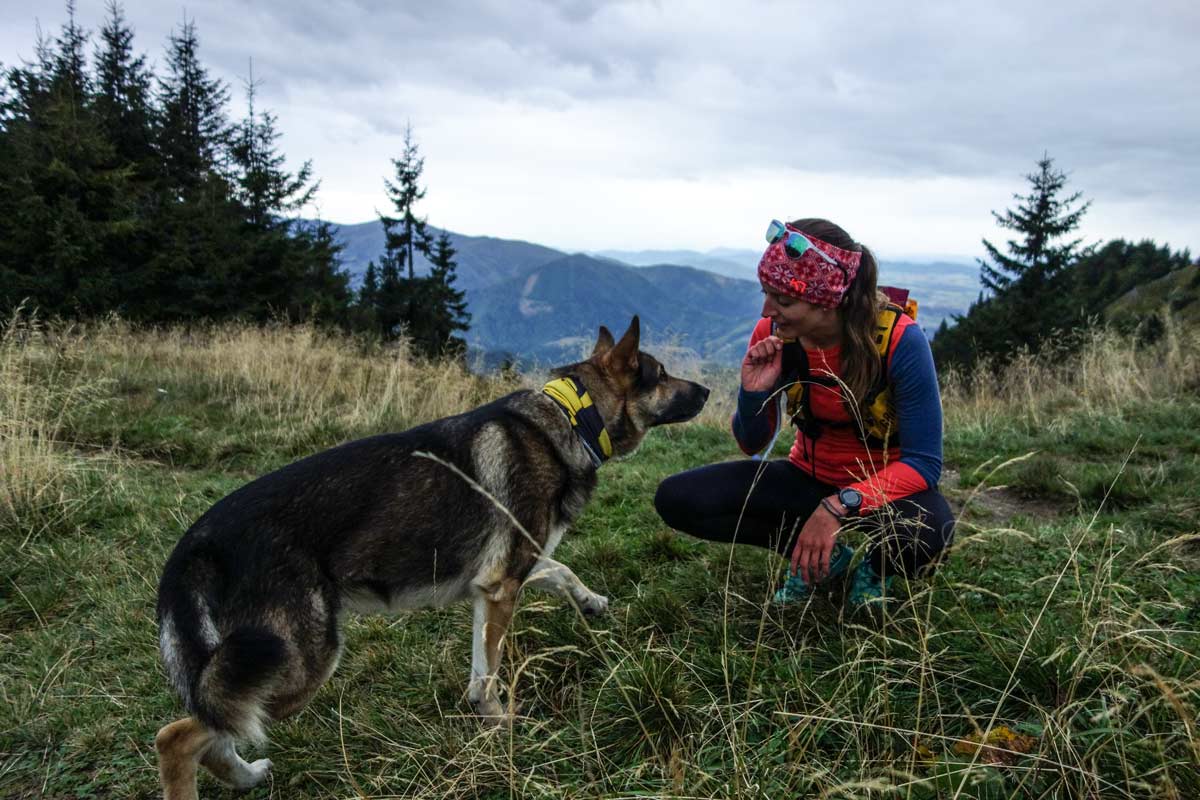 TYGER about Grivel Mountain Runner Light 5
I got fascinated by three features of Grivel Mountain Runner Light 5l:
plenty of pockets
low weight
adhesive capacity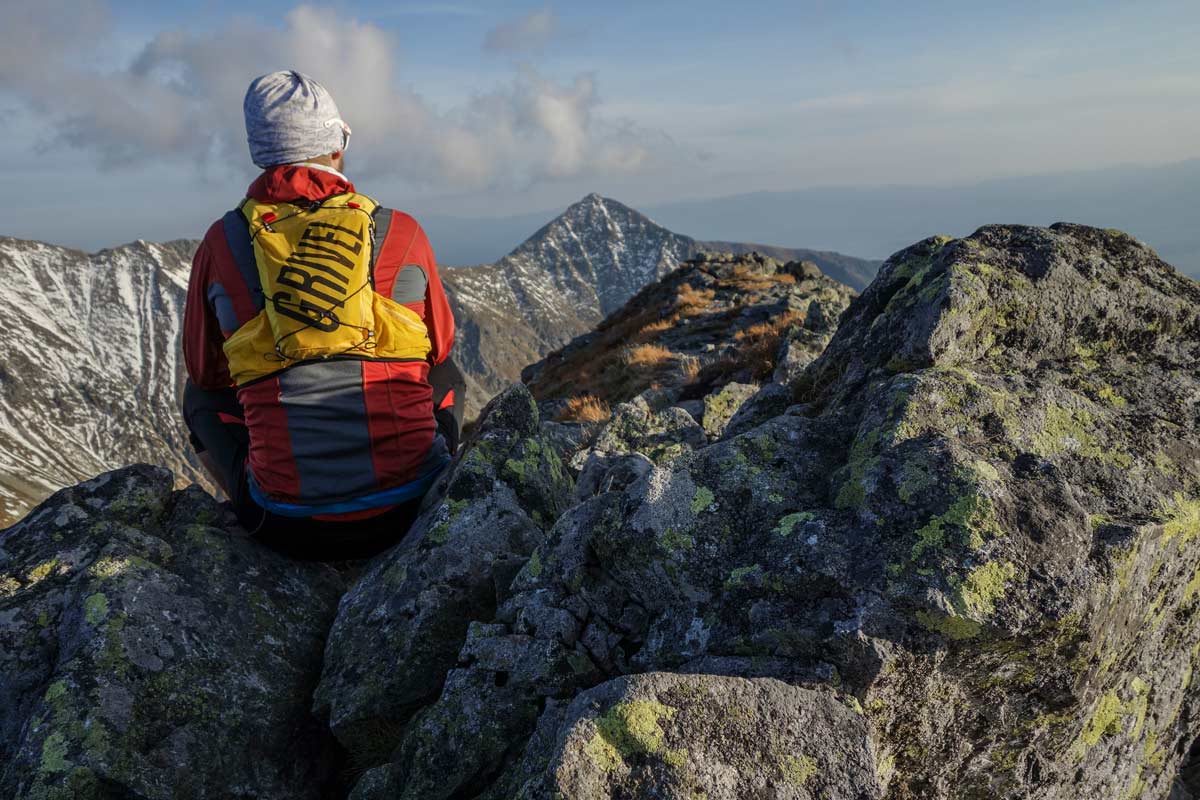 I´ve had a long term opportunity to test the Grivel Runner backpack vest in a whole variety of mountain ranges throughout  Slovakia (Western Tatras, High Tatras, Fatra Mountains). The backpack became my running buddy in the mountains and I basically wore it everytime I did trailtunning regardless the distance or weather.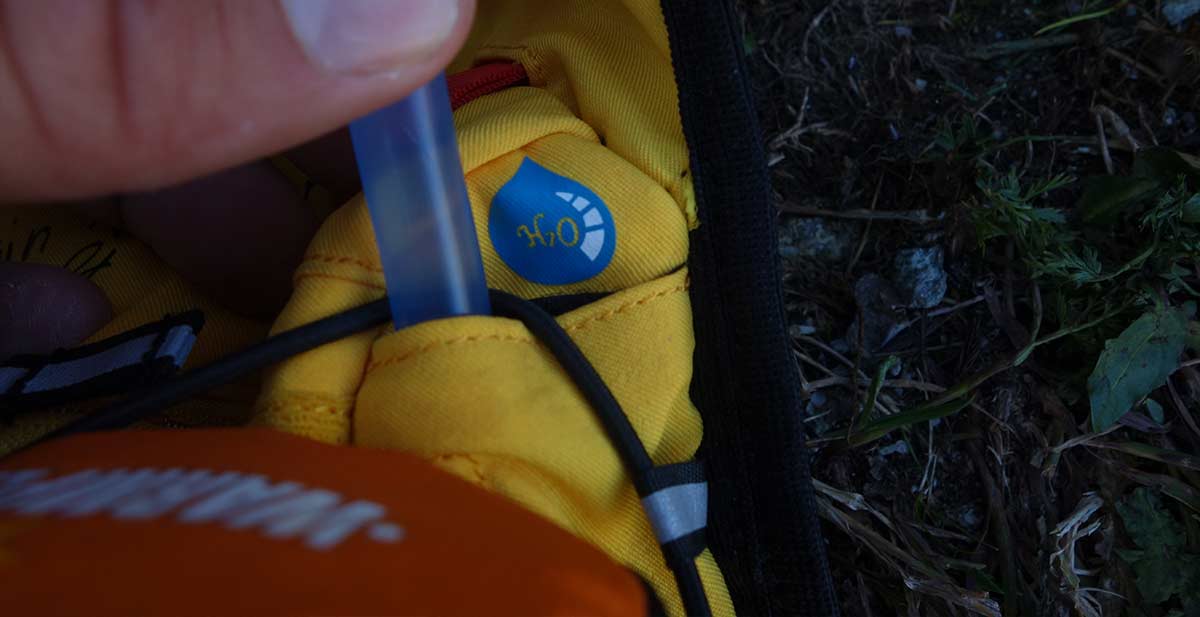 With a big respect I challenged myself to the highmountain running project where the only piece of gear I carried with me was this backpack. I had to pack a sufficient amount of water (I used 1,5l hydration bledder). I also had some energy bars and gels, which I placed to the zipper side pockets, compact SONY RX 100 camera and GoPro which I used for a project documentation and placed them separately to the front pockets – GoPro to the smaller pocket and the compact fitted great in the slightly bigger pocket. High Tatras are well known for its harsch and constantly changing weather conditions so one always needs to be prepared! I packed: membrane jacket, windstopper pants, 2x neckwarmers, hat and gloves – all very minimalistic and lightweight. Jacket and pants easily fitted under the elastic cords placed on the front part and the rest went to the pockets with some space left.  I didn´t feel overheated with the vest on even though it got really warm at some places. Thanks to its high breathability I didn´t sweat too much and the moisture dried out very quickly as I was moving forward.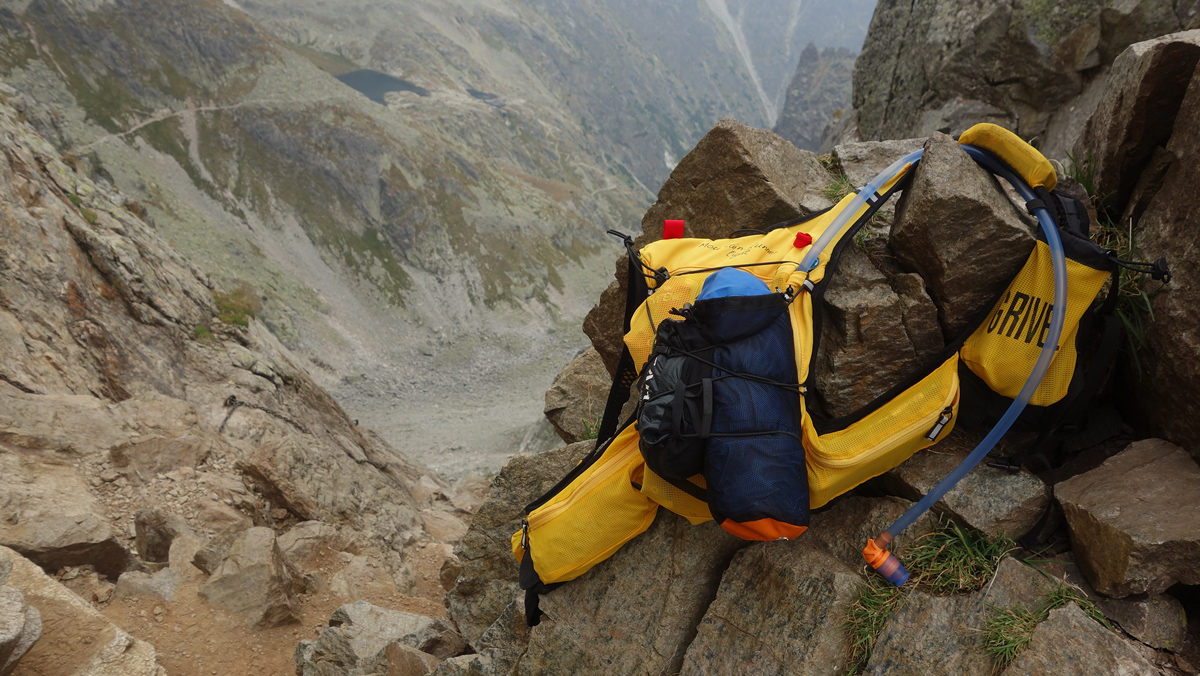 Because the backpack is lightweight and easy to pack I took it with me basically on every trip even when I had no running intensions. I just put it in larger hiking backpack and used it as a day pack on shorter trips when I went on holiday abroad. I really appreciated the adjustable shoulder straps with a 5 grade scale which allows a perfect fit for everyone.
PROS:
Having 12 pockets on 5L backpack is a blast! Plenty of room to put all the gear separately in the place where you exactly need it. It only weights 275g which allows you to move freely around without limits! Great stability of the backpack while running is certainly one of its significant pros.
CONS:
Fragile zippers! When I stuffed the backpack to its maximum the zippers kept opening up.  Considering the fact that the backpack is designed for 5L volume I find this as a big disadvantage.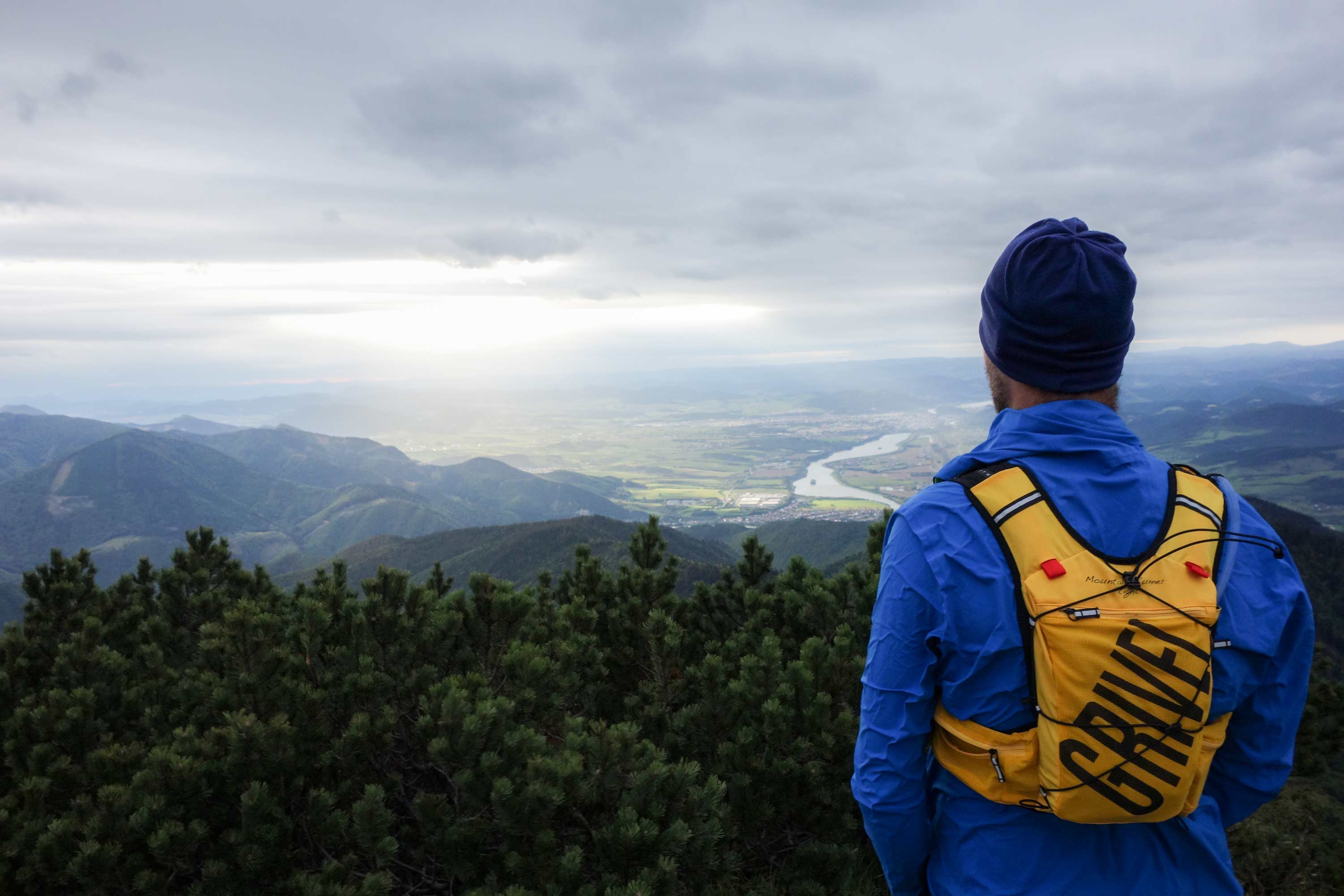 GRIVEL backpacks for runners
Except the MOuntain Runner Light 5L which we were testing, Grivel offers 12 and 20L versions for those who need to carry more gear. For the runners who prefer the genuine minimalism there is a "ľadvinka"( neviem ako sa povie ooops)
If you are the vest/backpack team and would like to avoid the problem with fragile zippers Mountain Runner Comp 5L might be the perfect fit for you. It is slightly hevier – 430g but still lightweight enough to keep the freedom which every trail runner values the most.